At Blue Bay Technology we believe that referrals are the greatest form of flattery. If you know someone who is worried about any aspect of their business technology, do them a favor and put them in touch with us.
As one of our valued customers, you already know the benefits you get from our services:
Sleeping like a baby - we take care of your technology 24x7
Increased productivity - less downtime translates into more work time
No more worrying about security - we protect your data and your network
Enjoying more time for yourself - maximize your quality of life
By recommending partners, associates, or professional contacts, you can help them enjoy worry-free IT and reap some rewards for yourself.
Help Us Out And We'll Give You A Brand-New
Kindle Fire For Your Trouble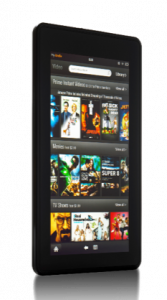 We love having you as a customer and, quite honestly, wish we had more like you! So instead of just wishing, we've decided to hold a special "refer a friend" event through December 31, 2021.
Simply refer any company with 10 or more computers to our office for them to receive a FREE computer network assessment (a $999 value). Once we've completed our initial appointment with your referral, we'll rush YOU a free 8" Kindle Fire as a thank-you (or donate $100 to your favorite charity ... your choice!).
Simply call us at (703) 261-7200  or e-mail us at sales@bluebaytechnology.com with your referral's name and contact information today!